Three Wishes Wine
Three Wishes Wine is sold at Whole Foods Market for only $1.99 a bottle! in California, ($2.99 a bottle everywhere else).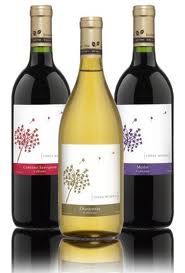 At that price, it's like one of your wishes already came true. But….is it any good? It comes in three varietals: Chardonnay, Merlot and Cabernet Sauvignon made from California grapes in environmentally friendly lighter weight glass bottles.
Three Wishes Vineyards is the producer for these wines. They are located in Livermore, California, an emerging wine production area southeast of the East Bay area of San Francisco; and Ripon, California, in San Joaquin County. Wine Regions
While no one expects to be blown away by wine that costs less than a gallon of milk, they also don't want to get home and open up a bottle of disappointment. So are these Wines any good?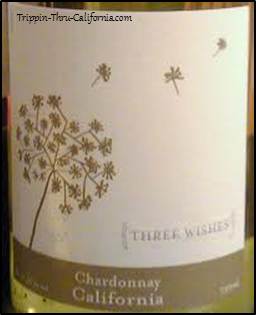 After tasting all three varietals, here's what I've come up with.
Chardonnay - I tasted mostly pineapple, apple and pear with floral aromas, sort of juicy like Welches but not as sweet. There wasn't any signs of oak here which probably pleases the masses. Very easy drinking.
Merlot - This one has bright red berry and cherry characteristics with a touch of currants. It also has gentle toasty vanilla flavors and a touch of oak on the finish. It's very easy drinking as well with soft tannins.
Cabernet Sauvignon - Even though I'm a Chardonnay kind of girl, this one was my favorite of the Three. It's the most complex but certainly not as complex as most California Cabs. It has hints of dark fruits like blackberries, black cherries and plums with a sort of tobacco / cigar box type nose. Interesting.
For the price, Three Wishes Wine is exactly what it should be; uncomplicated, easy to drink and very affordable!
Fabulous wines under $10.00.
---
For other cheap wines, check these two out:
Two Buck Chuck Charles Shaw Wine at Trader Joe's $1.99 a bottle.
Oak Leaf Wine at Wal Mart $1.97 a bottle.
---
---
Go Back to California Wine from Three Wishes Wine

Thank you for visiting Trippin' Thru California! Hope you enjoy discovering new "things to do" and "fun places" as much as I do!


Welcome to California!