Welcome to
California's Water Parks!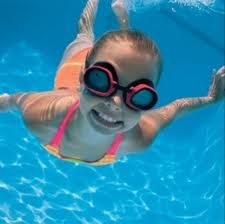 California Water Parks offer a variety of water-based activities for all ages and swim levels. Experience the thrill of riding the perfect wave, vertically drop seven stories in just four seconds, tunnel down a speed slide or just lazily float down a tropical river.
Cabanas are available for rent in some of these parks. With all the sunny days and warm weather, California offers the prime environment for waterpark fun. Sandy Beach Lagoons, Daredevil Slides, Kiddie Pools and Picnic Areas all make for a perfect summer family day!
---
Water Parks in California

Alpine Slide at Magic Mountain - Big Bear Lake
Antioch Waterpark - Antioch
Aqua Adventure - Freemont
Aquatica WaterPark - San Diego - SeaWorld's Water Park
Boomerang Bay Waterpark - Santa Clara
Castle Park's Buccaneer Cove - Riverside
Dry Town WaterPark - Lancaster
Golfland/Sunsplash Family Fun Centers
Island Waterpark - Fresno
Knott's Soak City - Buena Park in Orange County & Palm Springs
LEGOLAND Water Park - Carlsbad 
Martin Tudor Splash Park - Fontana
Mustang Waterpark - Arroyo Grande
Pyrite Rapids Water Park - Colton
Raging Waters - Sacramento
Raging Waters - San Dimas
Raging Waters - San Jose
Ravine Waterpark - Paso Robles
Six Flags Hurricane Harbor - Valencia
Splash Kingdom Waterpark - Redlands
Splash! La Mirada Regional Aquatics Center - La Mirada
Waterworld - Concord
The Wave Waterpark - Vista, San Diego
WaterWorks Park - Redding
Wild Rivers Waterpark - Irvine (Opens in May 2014)
Wild Water Adventure Park - Clovis
Some of these parks have multiple locations but only the ones in California are listed.
---
---
Safety First!
Things to know, before you go!
These Parks are "Family Oriented" facilities. These general rules and useful tips are here to provide both a safe and healthy atmosphere for you and your family. Pay attention to the signs posted within the parks.

General Rules and Useful Tips:
Obey life guards and safety signs. Anyone disobeying a life guard or a safety sign might be barred from the park for the remainder of the day.
Check weather conditions before you purchase your tickets, some parks won't give you a refund due to weather
Children 12-18 years or younger (depending on the park) must be accompanied by an adult.
No running or diving allowed.
Glass containers are not allowed. All bags, coolers and containers might be inspected at the entrance.
Profanity, theft, or fighting will not be tolerated. Violators might be permanently barred from the park.
Smoking is usually not allowed anywhere in these parks, check each park for designated smoking areas.
Alcohol is usually not permitted in these parks unless they have bars or designated areas.
Parents are responsible for their children at all times and should not be left unattended.
Sliding head first is usually not permitted
Height, weight and health restrictions may be enforced
Casts are not allowed on slides or most attractions
Do not wear jewelry or eyeglasses in the pools, as they may not be retrievable.

What to wear?
Proper Park Attire:

Street clothes like athletic wear, denim shorts or cut-off shorts are not allowed.
Lined swimsuits are your best bet.
Any swimsuits with rivets, zippers, snaps or buttons will usually not be allowed. If you show up with a tiny little metal rivet on your swimsuit, you might be asked to turn it inside out.
Shoes and aqua socks are usually not allowed.
Toddlers are usually required to wear swim diapers.
Infants' diapers should be changed in restroom changing stations only.
---
---
It's going to be a great day,
Have Fun!!
---
Go Back to the Home Page from Water Parks

Thank you for visiting Trippin' Thru California! Hope you enjoy discovering new "things to do" and "fun places" as much as I do!


Welcome to California!

Note: This information was accurate when I published it, but can change without notice. Please be sure to confirm all rates and details directly by calling each park before planning your trip. Contact information is provided on each park page.