About Me

and how I ended up making a website about
fun places in California.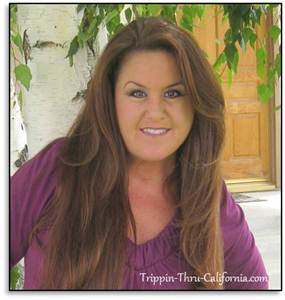 Hi! My name is Patty. I've lived in California my whole life. Well… okay, that's not entirely true. I was born in Oregon but my parents moved me here when I was 3 months old. So I guess you could say I'm a native… sort-of.
I thoroughly enjoy everything this great golden state has to offer. I've been up and down the whole state exploring all kinds of hidden treasures. There are so many fun places and things to do. I love traveling and this website allows me to do just that. Yes, my travels pay my bills and this page tells you how.
Many people tell me that they'd love to visit California, dream about traveling more, but lack the time, the money, or both. This is such a common problem I hear all the time, and one I have faced many times myself, along with other setbacks. But, I solved the problems, I overcame the setbacks, and so can you! How? Read my story...

A little background...

I married the love of my life, Mike, when I was just 24 years old. At that time, I was a Dental Assistant and he was in the Swimming Pool Industry. Both of our jobs/careers were getting us by, but not really going anywhere. Just a daily grind.
I always wanted to have some type of job, like his in a way, where I could be my own boss and set my own hours. I'm just not the get up early and be to the office by 8 am type of girl. I wanted to be able to spend more time at home with our daughter and our dogs.
We sold the swimming pool business. It was scary at first but in a very short time he started another business. A garage door business, installing and servicing garage doors. The idea was that he'd be out in the field working and I'd be able to stay at home working the office, answering phones, scheduling appointments, etc... It took about a year for him to build enough of an established business for me to quit my job as a dental assistant of 16 years to come home and run the office. Again, a scary time to quit an income but we did it anyway. Sometimes you just have to take the chance.
By the way, we doubled our income the first month I was home just because there was a live person there to answer the phone.

Things couldn't have been better

...with the two of us running the show. The business just kept getting bigger and bigger. We originally started the business out of our own garage, but eventually grew out of it. We needed help! We leased a 2500 square foot building, hired guys to install doors and a girl to help me out in the office. We were installing garage doors for 10 Home Depot and Lowe's stores plus all of our own sales.
It got to the point where we would go on week long vacations while our employees kept everything running. We were making money and we weren't even there!

Finally, we made it! Or did we? Uh Oh!

Yep, all good things came to an end. Not all at once, but they definitely slowed down. The California economy hit! And it hit us hard! It seemed like all of a sudden people had more important things to do with their money than fix their garage doors and openers, or better yet, buy a new door. I can't blame them.
Through all this time I kept thinking in the back of my mind about how I can make money but still be at home. Even though the garage door business has been good to us since 1996, it is still just a garage door business. Not very glamorous at all. I made a goal for myself: "I will find a job that makes me happy AND pays the bills!"
Sound unrealistic? I assure you, it's not. Just imagine making a living doing what you love. You can. I'll show you how I'm doing it.

The solution...

...is so simple. Wow! I mean, think about that, make a living doing what you love! What do you love? What are you passionate about? Do you have a special skill or area of expertise? How about a favorite hobby? What makes YOU happy?
I love to take weekend trips in California, but you can do what I'm doing with anything you love, and you can do it in your spare time!
So one day, I'm surfin' the net and I don't even know how I did it but I stumbled across SBI. That stands for Site Build It. SBI helps you turn your hobby, skill or passion into a viable online business. You might not realize this but almost any topic can make money with a website.
I didn't know one thing about building a website, this website was built with SBI, so if I can do it, so can you! You don't need any webdesign knowledge, no programming skills, no product to sell. All you need is BAM. Brains and motivation.
SBI has all the tools you need. They take you through baby steps teaching you how to use everything. From finding the perfect topic for your site to building it, to getting traffic and they even teach you how to make money with it, no matter what it is about.
I was skeptical at first, as I'm sure your are too, and as a business owner and putting yourself out there for the world to see, you get hit up by some pretty shady people. I did my research! Here's the best part... once I checked it out and realized it was only 29.99, I thought, "Okay, so the most I can lose is 30 bucks!"
So I took my chances and Tah-Dah! Trippin-Thru-California.com was born! SBI is totally risk-free. They have a full money back guarantee. Just try it out to see how you like it. It worked for me!
"Never be afraid to try something new;
remember amateurs built the ark,
professionals built the Titanic."
Have a look at the Solo Build It Video Tour to get an idea of how this works. If I can do it, so can you. I started the very website you are on in June of 2010. The very next year, I started making money and was so encouraged by the results I just kept on going.
I'm just traveling and writing about something I love and I am genuinely helping people. The best part about this is that I can do it from anywhere in the world (as long as I have wifi) LOL. How much better can it get? Actually, it does get better, because I have this website, all of my fun trips, I mean all of my research trips are tax deductible!
So how do I make money on this website? You probably saw the links throughout the site that say "Ads by google." Everytime someone clicks on any of those links, I make money. I make money when I'm sleeping! How cool is that? I also make money through affiliate links.

There are countless other ways to make money with a website. Get paid for leads and referrals, sell other peoples products for a commission, create your own egoods to sell and more. Solo Build It shows you how to do all of that.
To get an idea of what other SBIers are doing, have a look at the case studies. Also, there are hundreds of successful Solo Build It websites built by people just like you and me. All of these sites are in the top 1% of the most successful websites on the internet. It's amazing to see the variety of topics that people have turned into profitable websites with Solo Build It.
Give it a try! Because if I can do this, you can too!

---
Thank you for visiting Trippin' Thru California! Hope you enjoy discovering new "things to do" and "fun places" as much as I do!


Welcome to California!