Welcome to California's
Amusement Parks
and Theme Parks

Ride the Rides and Slide the Slides
under the Beautiful California Skies!
California Theme Parks are sure to please the entire family! Below, is a list of the Parks in alphabetical order. Visitors can enjoy contemporary and traditional style parks. Some of these parks offer free parking and even free admission!
Want to save money on admission tickets? Scroll through this list of parks and I'll let you know which ones qualify for a discount. I'll also show you "at the gate" prices, hours, how to get there and where to stay nearby.
Southern California CityPass, includes Disneyland, SeaWorld, San Diego Zoo and Universal Studios.

---
California Amusement and Theme Parks:

---
Plan your trip around the attractions that excite you. From big scary rides for the real adventurer to fun little kiddie rides for the little ones. Take the whole family! Play mini golf, ride some of the biggest roller coasters you've ever seen, play midway games, see a show, check out some really cool exhibits or take a Behind-the-Scenes guided tour. You can even have a birthday party!
If you aren't from California, here's a little tip. The major Theme Parks here are Disneyland, Six Flags Magic Mountain, Sea World, Universal Studios Hollywood and Knott's Berry Farm. These are all family parks but if you're bringing the little ones, then Magic Mountain should be the last one on your list. Although they have a whole section just for little kids, the park itself is geared more towards the thrill seekers, teenagers and adults.

There is lots of shopping to do and you can enjoy a wide array of cuisines From beachfront restaurants to food court style dining, something for everyone!
---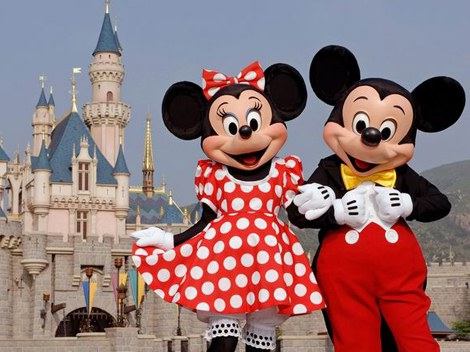 Thank you for visiting Trippin' Thru California! Hope you enjoy discovering new "things to do" and "fun places" as much as I do!


Welcome to California!

Note: This information was accurate when I published it, but can change without notice. Please be sure to confirm all rates and details before planning your trip.
Full Disclosure Trippin' Thru California does make a small commission if you purchase a Sightseeing Pass through my links. After all, this is one of the ways I am able to provide you all the free content on this website. More importantly, being a partner in these programs allows me to offer you special sales and discounts. So often, you will receive a better price than going directly to their website, and you will never pay more. Please know the information provided on this page is unbiased and accurate to the best of my ability.