Table Wine
aka Blush Wine
Looking for a good Table Wine? On a hot summer day, enjoy a refreshing glass of crisp Chablis, Blush, Sangria or White Grenache. Add frozen, chopped strawberries to these pink wines for a delectable treat.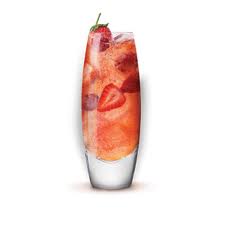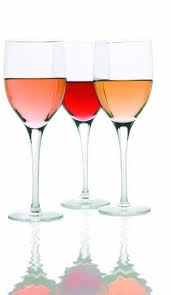 Warm up winter nights with a smooth, medium-bodied Burgundy or discover a light-bodied, sweeter taste of White Zinfandel.
Pink wine gets its lovely light color from a very short period of contact with the grape skins during the winemaking process. Slightly sweet wines such as White Grenache, White Merlot and White Zinfandel remain big sellers in America, but more and more wine lovers are embracing California Roses, which tend to be much drier, not as sweet, but they are still fresh and fruity.


This wine may appear to be delicate, but many are strong enough to stand up to spicy foods, while light enough to match a variety of lighter dishes. They range in style from sweet to dry.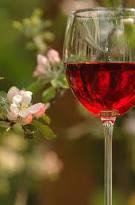 The trend toward California varietal table wine is increasing as the public becomes more particular as to quality and flavor. The laws are strict and a wine can or should be called after a grape only if 51 or more percent of the wine is produced from that grape.
---
So What Are The Best California Table Wines?
Some of the best table wines I have tried come from grapes grown in the northern coastal counties, like Napa and Sonoma, the Livermore Valley in Alameda, and the counties of Santa Cruz and Santa Clara. Many of them are blended for quality and character.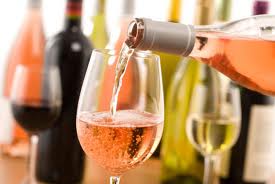 There are a number of small family wineries scattered throughout the state which produce good, inexpensive table wine which have a local and limited distribution. For those who have the interest in trying some of these wines, they are well worthwhile locating and tasting them.

More About California Wine Regions

---
Popular Table Wines (Blush Wines)
Chablis
California Chablis has gained enormous popularity for many years and is a big hit when it comes to food and wine pairing. It offers a clean, refreshing taste accented by soft floral notes and a smooth finish.
At home, enjoy it on the patio with a platter of cheese and fresh fruit, or next to a serving of mussels over linguini. On the other hand, how about a spinach salad tossed with strips of herb-grilled chicken. Oh so good!
That's the beauty of this wine; it goes with just about anything!

---
White Grenache
This wine has a lighter body with enticing flavors of fresh, red berry fruit. The clean, crisp finish makes this wine a real winner on hot summer days. The delicate salmon colored hue comes from leaving the skins in the wine during the fermentation process.
Pan-fried fillet of sole with lemon, butter, and capers would make an ideal pairing for a wine as fresh flavored and light-bodied as this one. A fresh garden salad with fruit vinaigrette, such as raspberry, or spinach ravioli in a light cream sauce would be more great matches.
Just keep it light and simple!

---
Burgundy
This is a medium-bodied wine than transitions smoothly into delicious hints of black cherry fruit. Burgundy wines, or wines that originate from the Burgundy region in France, have long been prized for their hearty character and flavor.
Burgundy pairs very well with red pasta sauces, spicy foods or even a hearty soup like Minestrone. This is the wine I like to match up with grilled meats, especially pork tenderloin.
You don't have to go so light and simple with this one!

---
Red Table Wine
Okay now this wine, even though it is red, is actually light-bodied and smooth on the palate. It's not as red as say a Merlot or Cabernet Sauvignon; it has a bright and brilliant color to it and a fruity taste. It has notes of raspberry and strawberry that are sure to please!
In many ways, this wine reminds me of summer, so I think of summer foods like a crisp seafood salad tossed with fresh crab and baby shrimp, hickory-smoked barbecue chicken, or even a simple plate of cheese, fresh fruit and bread.
But you don't have to wait until summer to enjoy this wine; barbecue chicken is good all year round, right?

---
Sangria
Yay! Finally onto Sangria! I can't say enough about this special treat. From a humble beginning in Spain, Sangria's popularity has grown worldwide to become a popular festive beverage. Its blend of traditional red wine and citrus fruit flavors make for a refreshing beverage suited for all informal social gatherings.
Sangria goes with just about everything and is best served chilled. Slice up some fresh fruit like, apples, oranges, strawberries, lime and so on. Pour Sangria in a large serving pitcher and place the fruit right into the Sangria!
This is great for entertaining and adds a real festive touch to parties. There are so many Sangria recipes, you can find them all over the internet!

---
---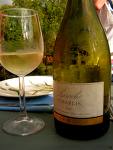 All table wine chilled or not, should be opened shortly before the meal to release their bouquet and flavor fully. Cheers!

---
Go Back to California Wine from Table Wine

Thank you for visiting Trippin' Thru California! Hope you enjoy discovering new "things to do" and "fun places" as much as I do!


Welcome to California!