So What is Tannin, Anyway?
Tannin is a substance that can produce a drying sensation, sometimes described as grip, in the wine's texture. It exists naturally in the stems, seeds and skins of grapes. It can also come from oak barrels that the wines age in.
It is more present in red wine than white wine. firstly because red grapes contain more of it than white grapes do. Secondly, because of the process of making red wine. The grape skins must soak in the juice in order to give their color to the wine, which means that more of it in the grapes find their way into red wine.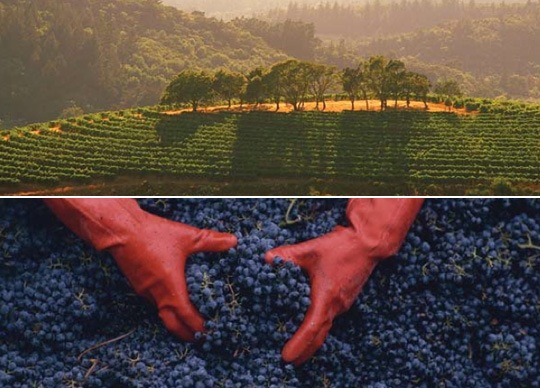 Most red wines do contain tannin. Some wines have softer, less drying ones than others and some red wines have more of it than others do. Cabernet Sauvignon wines tend to have more than Pinot Noirs, for example. This is the main reason they don't taste as good when they are served cold. Chilling the wines can make them taste bitter, and you certainly don't want that.
So now you know why you don't chill red wine. Interesting, huh? I have chilled red wine before and it really does change the taste of it. It's much better at room temperature. There are actual temperatures that different wines should be to get the full flavor out of them, but for me, room temp is fine for red wine and really chilled in the fridge is great for white wine.
A great way to explore different wines is to join a wine club. You can join a club for as little as $19.95 a month. I know this might sound like a sales pitch but since I've joined, I've tried wines I would not have normally just picked up at my local store.
I recommend The California Wine Club and Cellar's Wine Club. Check them both out to see which one suits you better. Wine Clubs also make a great gift, especially for that hard to buy for person. See the full disclosure below.

---
Would you like to share something more about tannin?
My readers would love to read your thoughts.
Full Disclosure Trippin' Thru California does make a small commission if you purchase products through my links. After all, this is one of the ways I am able to provide you all the free content on this website. More importantly, being a partner in these programs allows me to offer you special sales and discounts. So often, you will receive a better price than going directly to their website, and you will never pay more. Please know the information provided on this page is unbiased and accurate to the best of my ability.

Go Back to the California Wine page from Tannin

Thank you for visiting Trippin' Thru California! Hope you enjoy discovering new "things to do" and "fun places" as much as I do!


Welcome to California!