San Diego Hotel Deals
Find the best San Diego Hotel Deals here. One of the most comfortable hotel beds I've ever slept in was at The Sheraton in San Diego. I'll never forget it.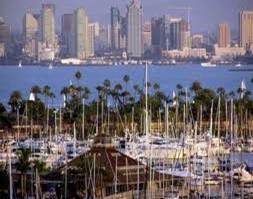 From cheap budget hotels to Suite Hotels and some really great B&Bs! The links here will take you to tripadvisor which scans through all the major hotel booking sites on the internet to find you the best deals possible.
There is pretty much a hotel for every budget in San Diego. Below, I've listed the top-rated hotels and B&Bs. You can also click on a link to view vacation rentals in San Diego.
Find the best deal, compare prices, and read what other travelers have to say about hotels in San Diego. Clicking on these links will take you to the tripadvisor website. Reading the reviews is so important. Just because the pictures might look nice, doesn't mean the hotel is.
Get the scoop about these hotels by reading what others have to say about them. People are usually pretty honest when they write reviews. You know what they say........If someone is happy with a product, they tell two people, but when someone is unhappy with a product, they will tell ten people!

Click Here to see an overview of all San Diego Hotel Deals
---
---
---
Click Here to view deals on Speciality Lodging in San Diego
Click Here to view deals on Vacation Rentals in San Diego
---
Still didn't find something within your price range? You might want to consider this... How about swapping your home with someone else? 41,000 people in 149 countries are doing it!
A vacation anywhere in the world doesn't have to cost more than staying at home. Live like a local, not a tourist. It's fun and easy. And you can do it all online! Might be worth checking out as an option for you.
Travel anywhere...Stay for FREE! Sounds to good to be true? All you have to do is swap your house with someone who wants to go on vacation in your area while you stay in their house in the area that your looking to visit.
It's a pretty cool idea! and can save you a ton of money if you're willing to exchange houses. Just a thought.
Swap your home for vacation! Save 30% on Home Exchange services using code: dealshe72010
---
I hope you get a chance to visit San Diego! It really is such a great place and there are so many activities, fun places and things to do. Also check out the San Diego Attractions page on this website.

Okay! Ready for the next step?
Go Back to the Vacation Planner from San Diego Hotel Deals

---
Thank you for visiting Trippin' Thru California! Hope you enjoy discovering new "things to do" and "fun places" as much as I do!


Welcome to California!