Melody Ranch
Motion Picture Studio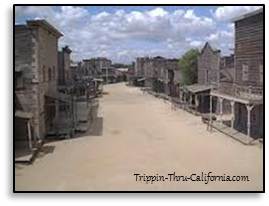 Melody Ranch is located less than 30 miles North of the Hollywood/Los Angeles area in the beautiful Santa Clarita Valley. It's actually located in Newhall which is a part of Santa Clarita. Getting there is easy.
24715 Oakcreek Avenue
Newhall, CA 91321-1905
To schedule your VIP group tours
and events call: 661-286-1188
For Studio Memorabilia, check out the
HOLLYWOOD MEGA STORE : Your Studio Superstore !
---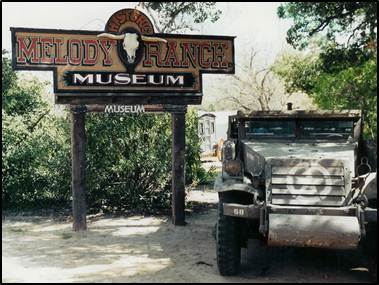 The Museum at this studio made its debut in the Spring of 2001, during the Cowboy Poetry & Music Festival. The Museum, located on the 22 acre movie studio lot, offers silver-screen fans an opportunity to experience movie sets in the old west, 1930s gangster settings, military camps, never-before-seen photos from television and movie shoots, vintage cars, military tanks and original props.
This Hollywood haven houses one of the world's largest collections of one-of-a-kind movie memorabilia from the last nine decades. It's such a trip to see all this old stuff. Bring the whole family, kids love it too!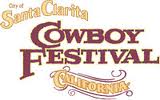 You'll see classic television and movie memorabilia from: Gene Autry's Collection - Last Man Standing - The Dukes of Hazzard - M*A*S*H - Bonanza - Rambo - Bronco Billy - Dirty Harry - Maverick - Indiana Jones - The Raiders of the Lost Ark - The Shootist - Tall Tails - Deadwood - Valkyrie - The Incredible Hulk and much more.
Famous westerns made here: Wyatt Earp, Rin Tin Tin, The Cisco Kid, The Lone Ranger, Hopalong Cassidy, Annie Oakley, Gunsmoke, and most recently Deadwood, Magnificent Seven, Tall Tails and Last Man Standing.
Official Website: Click Here

---
---
Note: This information was accurate when I published it, but can change without notice. Please be sure to confirm all rates and details directly by calling 661-286-1188 before planning your trip.
Thank you for visiting Trippin' Thru California! Hope you enjoy discovering new "things to do" and "fun places" as much as I do!


Welcome to California!

Go Back to Studio Tours from Melody Ranch